Sometimes it only takes a few beats and you know!! Your eyes widen and your heart begins to patter to the rhythm of the music. Turn the volume up and begin to let yourself get lost in the moment of the music. Music can take you away, it can tell a story of your heart, and it can move your body to it's beat. Music crosses boundaries, allowing strangers to connect with each other in a unique and honest way. And it is within the melody, through the surrender to the rhythm in which we're able to let go of it all and just listen, just experience this moment, to meditate in the present moment.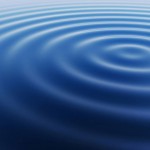 Meditation occurs in many forms, and has countless benefits! It is presence. Presence in each moment, like counting the beads of a mala, as the fingers move from bead to bead, in meditation we move from moment to moment deliberately, moving into the next moment once the previous one has been experienced, we move forward without attaching to the previous moment and entering the next with presence and honesty. Like the beats of a melody, we allow ourselves the experience of presence in each and every moment.
Meditation allows us to surrender to the moment, to life, allowing us to see and experience each moment honestly and openly, moving forward into the next moment with an open mind and an open heart!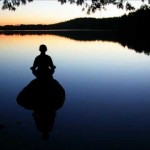 Meditate today. Allow your Self to let go, to connect with the music and the rhythm of life! Whether you're cleaning the house while your favorite song comes on, sitting at the bus stop with the sounds of the street, or sitting in a quite space for your meditation practice. You can practice meditation every day and at any time.
Practice, it will get easier!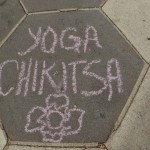 You Might Also Enjoy:
The Seven Words That Changed My Practice
10 Reasons You'll Love Mysore Style
Yummy Vegan & Gluten-Free Dark Chocolate Chip Cookies