Mysore is AWESOME, here are a few reasons why!!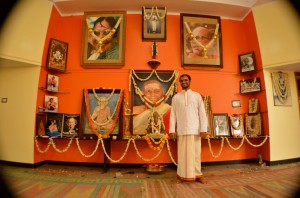 This method of practicing yoga is unique, amazing, powerful, empowering, healing, transformative, personalized, safe and ABSOLUTELY INCREDIBLE!!!
Yes, Mysore classes can seem intimidating, elusive, even just down right confusing! Students who walk into the practice room for the first time might feel overwhelmed seeing all the students breathing and moving, deep in their own meditative practice, AND some of them are doing some really CRAZY asanas (postures)!
But, the truth is, Mysore Style is simple, pure and AMAZING!!!! Here are just a few of my favorite reasons:
You get to go at your own pace – this is HUGE!!!! You don't have to keep pace with the teacher or the class; you can go at your own pace, whatever that feels like on that day!! Are you feeling super tired and run down, looking for a more therapeutic practice – you got it!! Are you feeling super jazzed and ready to tear your mat up – GO for it!!!
You don't have to be on time – wait, what? Yes, that's right, you arrive when you can and leave when you're done!! The Mysore room will be open with a teacher for a block of time (generally 2-3 hours) and you come when you can to do your yoga practice, and leave when you're done!!! How great is that?!?!?!
Your teacher teaches just to you, giving you a personalized approach to the Ashtanga Yoga method – This is a self-paced class, with one teacher in the room. This structure allows the teacher to be able to teach each student one-on-one! It's like a private lesson, with the collective energy of a group class!!!
Ashtanga is a comprehensive practice – asana, pranayama, meditation even a little bit of chanting, all in one class!
Ashtanga is a practice of efficiency – combining all of these yogic practices into a 90ish minute practice allowing you to still have a family and a life while still living the yogic lifestyle.
Ashtanga is truly a class for ALL levels – since you receive individualized instruction from your teacher, this class honestly is appropriate for ALL levels!!! Whether you're brand new to yoga or if you can throw your leg behind your head with ease, you'll find a class that's exactly what your body needs that day! Come and you'll learn pose by pose, as your body opens and you will learn new, fun and challenging asanas as your body is ready!!!!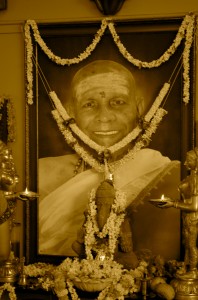 Ashtanga is a traditional practice – The Ashtanga Yoga Method has been around for a LONG time. Many teachers and students have practiced this method over the years, proving the healing benefits of the practice.
Try it today, you'll learn a practice you can take with you anywhere, a practice for life!!
---