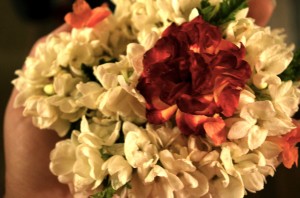 The full moon of July is celebrated with a Hindu festival known as GURU PURNIMA. This is a day honoring spiritual and academic teachers and is mostly celebrated by hindus and buddhists as a way of thanking their teachers.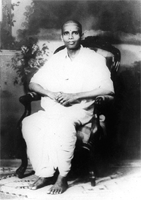 The full moon of July is also the anniversary of the birth of Sri K. Pattabhi Jois, born on this day in 1915. Our beloved teacher, Guruji, the Father of Ashtanga Yoga was born on the day to honor our gurus.
Sri K. Pattabhi Jois a Guru, one who destroys/dispels darkness, the bringer of light, the guide on the spiritual journey of yoga. His eyes sparkled with peaceful joy and his smile invoked inspiration in all. His presence was humbling, comforting, and inspiring. He was a natural teacher and a true representation of yoga.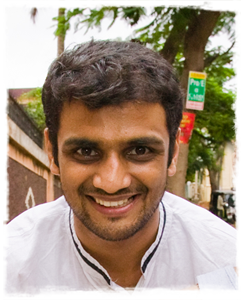 And now, his grandson R. Sharath Jois continues to lead the Ashtanga tradition with honor and grace, our modern Ashtanga guru. Sharath's teachings are honest and pure, wrapped in humor to inspire and motivate students from around the world, shining light into our hearts through the Ashtanga Yoga practice.
I am thankful for my teachers every day. I hear their words in my practice, inspiring me to roll out my mat, encouraging me to practice kapotasana one more time. And when I doubt the practice, when I doubt myself, I remember Guruji's message to me "You, you come back, you take practice" and I do.
Thank you Guruji, thank you Sharath, thank you Ashtanga Yoga.