Jessica Lynne Trese, Authorized Ashtanga Teacher
Yoga Alliance 200-hour E-RYT
Jessica is committed to teaching and practicing the Ashtanga Yoga method, as taught in KPJAYI, this method is deeply rooted in the student-teacher relationship, known as parampara. Jessica began teaching yoga in 2007, and the daily practice of Ashtanga yoga provides her with the healing, uplifting, and insightful benefits of a committed yoga practice. In her teaching, Jessica uses gentle encouragement to guide students along a path of healing self-discovery through yoga.
Jessica has traveled to India to study at KPJAYI with R. Sharath Jois in Mysore, India many times and was blessed with the Authorization to teach Asthanga Yoga in 2013. Jessica is grateful to be a part of the Ashtanga Yoga lineage and dedicates her life to learning and sharing the Ashtanga Yoga Method. Ashtanga's tradition inspires Jessica to cultivate peace, inspiration, dedication, devotion and self surrender on and off the yoga mat.

Traveling is a passion of Jessica's and she continually travels to India to practice Ashtanga Yoga at the source, in Mysore, India with her teacher R. Sharath Jois and will return for her fifth trip in March, 2017. Jessica has a Bachelor's and Master Degree in Business Management and is grateful to be able to combine her academic studies with her true passion by teaching yoga and managing her own business. Jessica began teaching in the Tampa Bay area in 2007, and currently teaches daily Mysore & Ashtanga classes at Bella Prana in South Tampa. Jessica frequently travels to study the traditions of yoga with many Certified and Authorized Ashtanga teachers. Jessica received her 200 RYT at Anala Yoga in 2007 under the loving instruction of Ally Ford (www.allyford.com).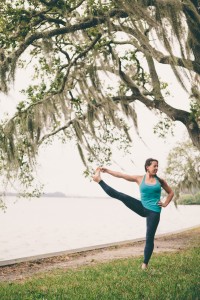 Jessica first moved to Florida in 2005, looking for some adventure and personal expansion. Growing up in the beautiful scenery of northern Virginia Jessica is the youngest of 4. Jessica is happily married, she and her husband welcomed their first daughter in June of 2016.